Learn U.S. geography, not by memorizing, but by understanding.

Each of the 50 state cards shows the state name, abbreviation, and capital, and all of the states that border it.

Children will remember where states are because they look for the best ways to connect them every time they play.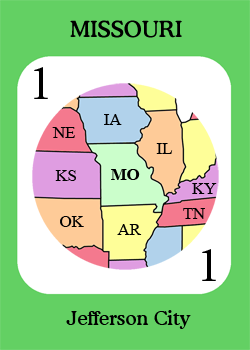 "STATES is a game that everyone can enjoy, because you play at your own level.

STATES is also great for seniors, to keep their minds active.

It's like a puzzle that is different every time."



creator of
STATES